Cycling Clothes
Email Facebook Twitter Whatsapp
R 800
Cannondale size L R400

De Rosa Santini size L R400

Exl postage

Welcome to whatsupp iff interest 0784508069
$(document).ready(function () { if (window.googletag && googletag.apiReady) { googletag.cmd.push(function() { googletag.display('div-gpt-ad-1565085812856-0'); }); } });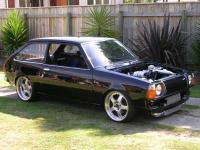 11 April 2019
Purchased a track frame on 21 March and still not received it to date.

DO NOT BUY FROM FREDDIE COLLITZ !!!

Full of promises and no delivery on them.Not a man of his word.


11 March 2019
Bought shifters which were supposed to be Shimano, but were not. After complaining he promised to "look for some", but since no response or feedback...